Zenith, is a bronze sculpture celebration of Tim Cotterill's thirty-year anniversary, clearly symbolizes the career achievements of the artist, as well as the imprint of the quintessential "Frogman".
A lush green curved leaf provides the ideal foundation for an energetic, mottled red frog, determined to soar to the limit and beyond. Vibrant, saturated patinas, as well as the presence of the iconic ladybugs, unmistakably portray all that is expected of the artist – perfection!
Zenith includes a uniquely engraved inscription and a hand signed Certificate of Authenticity by Tim Cotterill himself.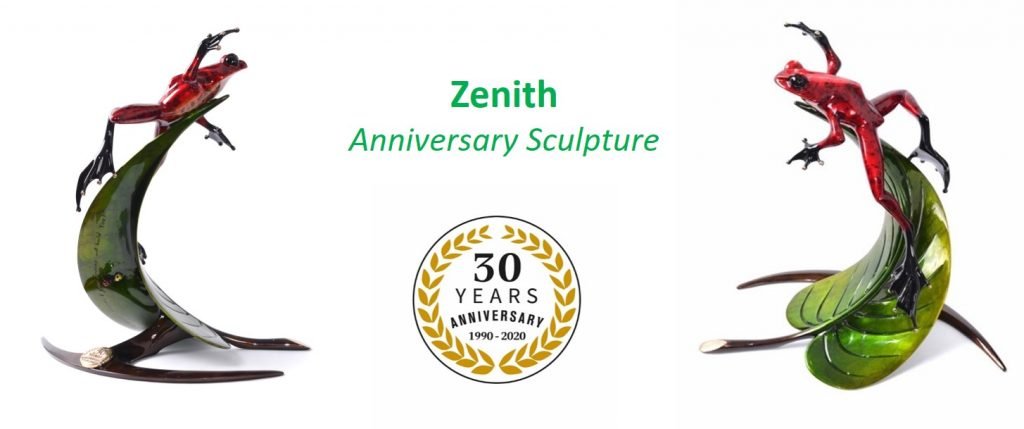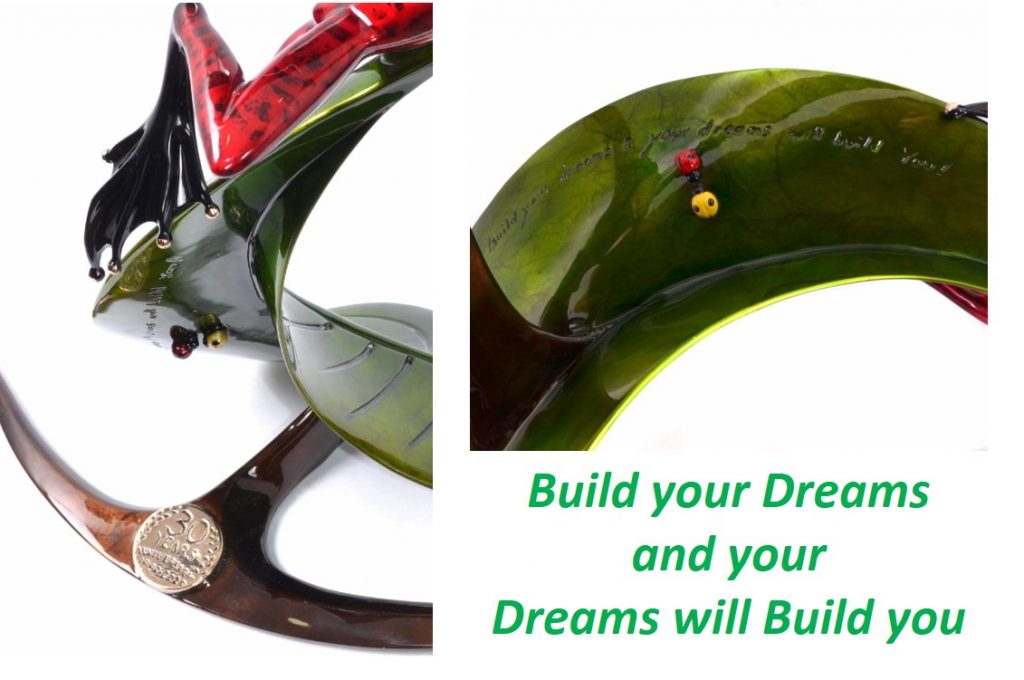 Zenith BF 247
Dimensions (inches) : 14.0 L x 7.8 W x 15.0 H
General Edition Size : 150
Price : £ 3175.00
Made to Order in 8 weeks
Buy Now