Buy With Confidence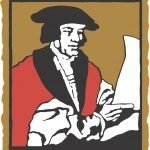 We are members of The Fine Art Trade Guild – the professional trade organisation for the picture industry – and as such promise to act fairly and reasonably in accordance with our Customer Commitments. Read More
Buy Art Online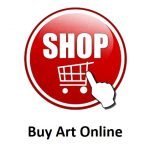 You can buy selected art from our online shop with free delivery to your home or workplace.
Our online shop includes the complete stock from our galleries as well as other work available from individual artists.
Please contact us if you wish to see something in particular as we do not have all the art shown in each gallery but can arrange for it to be available.
Interest Free Finance
Art Today, Pay Tomorrow !
Finance is provided by Novuna (formerly known as Hitachi Capital ) – the leading provider of consumer finance – and is subject to a credit check as part of a short application process.
This can be carried out with you in the gallery or alternatively you can complete the application yourself online. Call 01841 533 534 or Contact Us By Email
The principle features are ;
0% APR which means there's no interest to pay
Equal monthly repayments
You can settle your agreement at any time
Minimum purchase of £ 400
Repayment periods of 6, 9, 12, 15, 18 or 24 months
Apply in the gallery or online
An initial deposit payment of £ 50 or 10 %
Example
Painting Cost of £ 495
Deposit of £ 51 ( paid by cash or credit card )
Leaves £ 444 balance to repay on interest free finance
which could be £ 37.00 over 12 months or £ 18.50 over 24 months
Just let us know the amount of the deposit and the repayment period you prefer and we can set up the application for you.
Ask about our new finance option to help you spread the payment of your art while enjoying it in your home.
Payment Plan
If you prefer a more informal arrangement then a Payment Plan may suit you.
This is an agreement between us for you to pay in instalments and for us to retain the sculpture in safe keeing until it is paid in full.
Just call 01841 533 534 or Contact Us by Email to discuss your requirements.
The principle features are ;
The purchase price is fixed and there is no interest to pay
You decide the amount and timing of the payments
You can pay off the outstanding balance at any time
Minimum purchase of £ 400
Payment periods upto 12 months
Apply in a gallery or by email
An initial payment of 10 %
All payments are non refundable
The sculpture is retained by us until full payment has been made
Example
Sculpture Cost of £ 495
Deposit of £ 50 ( paid by cash or credit card )
Leaves £ 445 balance to repay on a variable basis as and when you wish which could be £ 45 for 5 months, £ 0 for 2 months, £ 100 for 1 month and £ 30 for 4 months
Just let us know the amount of the deposit and the payment period you prefer and we can set up an agreement with you. Call 01841 532 043 or Contact Us by Email
Ask about our payment plan to help you pay for your sculpture in advance over time and to receive it when the payments are completed.
Free Delivery
We offer free delivery for most items within 2 days ( Monday to Friday ) to mainland UK.
Items > 0.9 m or > £ 500 may take up to 10 days as we prefer to use a specialist courier.
For glazed items < £ 400 there is a shipping charge from £ 9.95 and for glazed items < £ 200 the charge is from £ 19.95 due to the cost of shipping glass safely.
Delivery costs are shown in our online shop for each item prior to checkout.
Delivery is arranged via Royal Mail or other Professional and Specialist Couriers which includes insurance, tracking and delivery on a weekday.
Try Before You Buy
Try at home with a £ 50 or 10 % deposit.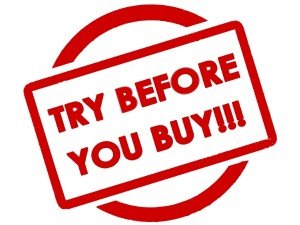 If you are not sure whether the size or colour of your painting will fit your room and you live locally then simply take the paintings home and try them first !
You can then either pay the outstanding balance over the phone or return the paintings to us for a refund of your deposit.
Wedding Gift List
Our wide range of unique and distinctive art for all tastes and budgets offers the ideal opportunity to ensure your gifts are just as special and memorable as the occasion itself.
Come and discuss what you would like with us and we will arrange and manage your Wedding Gift List on your behalf directly with your guests.
This will include your own dedicated private web page showing the gifts you would like your guests to contribute to – who can do so either by visiting the gallery or remotely by phone 7 days a week – and regular reporting by us to you of how things are progressing and who has contributed what to which gift !
Commission A Painting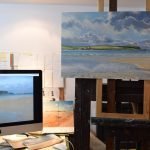 It is also possible to commission your favourite artist to paint to a size to fit the space available in a room and to depict a desired scene or favourite location.
Commissions are normally produced at similar costs to work already produced by the artist but you will need to be absolutely sure of what you want before going down this route.
It is often best to find a similar painting in style, colour and size etc and also have a photograph(s) of what you have in mind in order to give as much guidance to the artist as possible, while still allowing them to add their own perspective and unique interpretation.
We are familiar with this process, particularly as we have our own Artist in Residence, and can help and advise you on achieving what you want. You should however note that not all artists produce commissions and it can take several months depending upon the time of year and their workload to complete the work.
Call 01841 532 043 or Contact Us by Email for an informal chat.
For more general advice, read also How To Buy A Painting