Available in the Gallery Only
We always have a selection of work from the following ceramicists in the gallery. As each piece is unique availability will vary at any time. We regret that we are unable to ship these items due to their fragile nature and the high risk of damage.
Richard Ballantyne | Sally Dunham | Alison Jones
Richard Ballantyne's raku ceramics are handmade individually, always unique and often unusual !
My work is in a permanent state of flux and varies from high fired reduction porcelain to raku and figurative paper clay- it all depends on the day of the week!
Being not only a pyromaniac but also a bit of a magpie, often my work incorporates found objects in the sculpture – from ash from Mount St Helens in a glaze to stones washed on the beach as plinths – telling everyone its own story.
Read More About Richard Ballantyne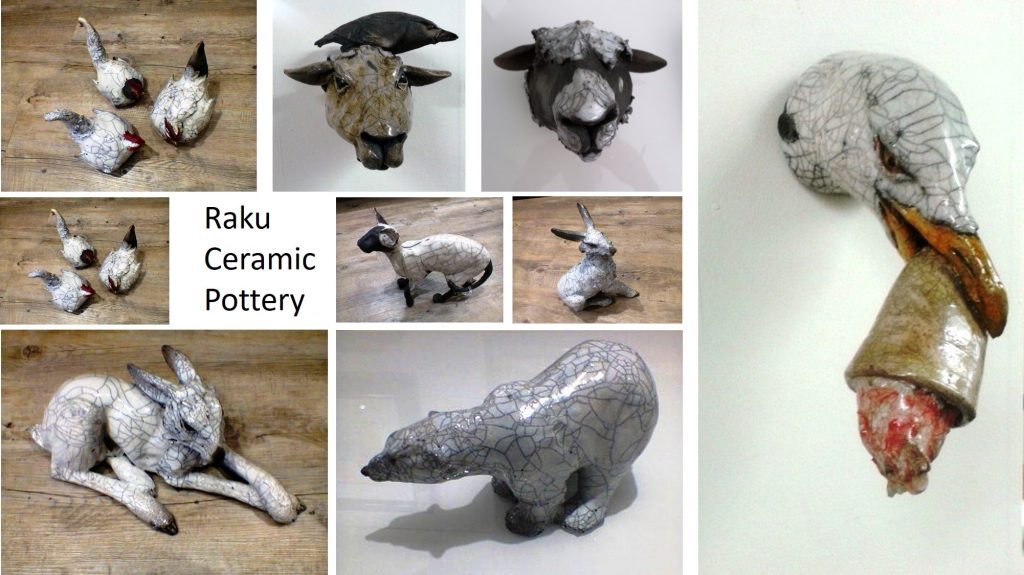 Sally Dunham has created a delightful new range of modern ceramic sculptures – including the character figure of Mr Herbert – which are now on display in the gallery.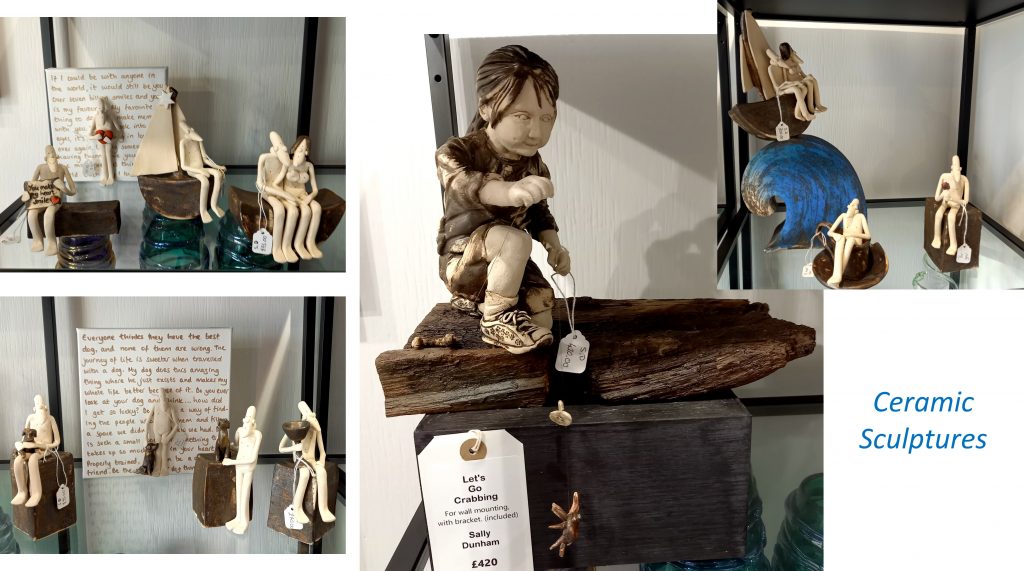 Alison Jones has created a distinctive style of ceramic sculptures featuring boat and harbour scenes hand crafted in exquisite detail.