Available in the Gallery Only
We always have a beautiful and stunning selection of hand crafted glass art work in the gallery. As each piece is unique availability will vary at any time. We regret that we are unable to ship these items due to their fragile nature and the high risk of damage.
Allister Malcolm
A handmade modern collection of glass artwork created by a renowned craftsman.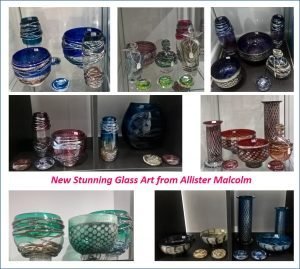 A wide range of Allister Malcolm's glass art is always on display in the gallery.
Read More About Allister Malcolm
Charlie MacPherson
Unique pieces of hand blown glass from Dorset.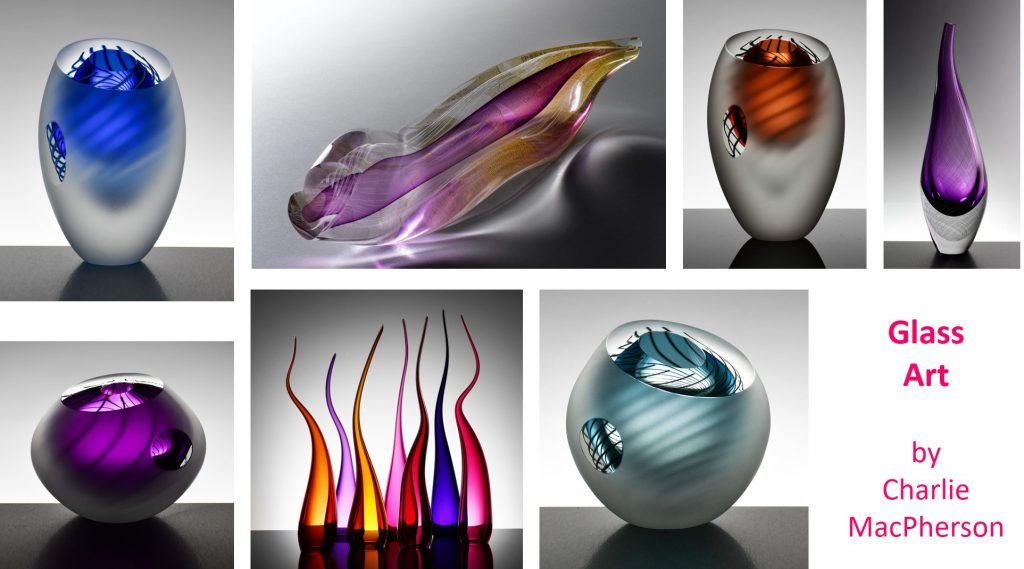 Read More About Charlie MacPherson
Teign Valley Glass
A collection of stylish glass art inspired by the landscape and coastline of Devon.
A wide range of Teign Valley Glass is always on display in the gallery.
Read More About Teign Valley Glass
This includes a variety of glass ornaments including Penguin, Robin, Apple, Fish and Mushrooms.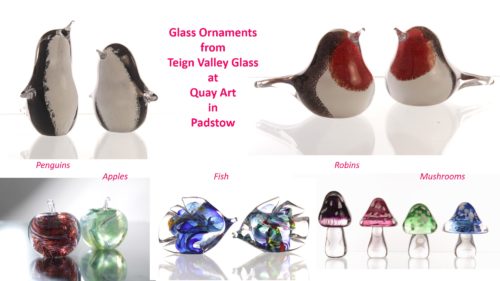 Available in the Gallery and Online
Richard Satava
A master glass blower from California creates exceedingly unique and breathtaking glass Jellyfish sculptures.
You can order Jellyfish for free delivery from our online shop. See The Jellyfish of Richard Satava for details.
Read More About Richard Satava and how the glass Jellyfish are made.