Beatrix Potter is still one of the world's best-selling and best-loved children's authors. She wrote and illustrated 28 books that have been translated into more than 35 languages and sold over 100 million copies.
These lovely illustrations from her books have been recently launched as part of her Official Collector's limited edition prints. They can be viwed in the gallery and are not avialble for purchase online.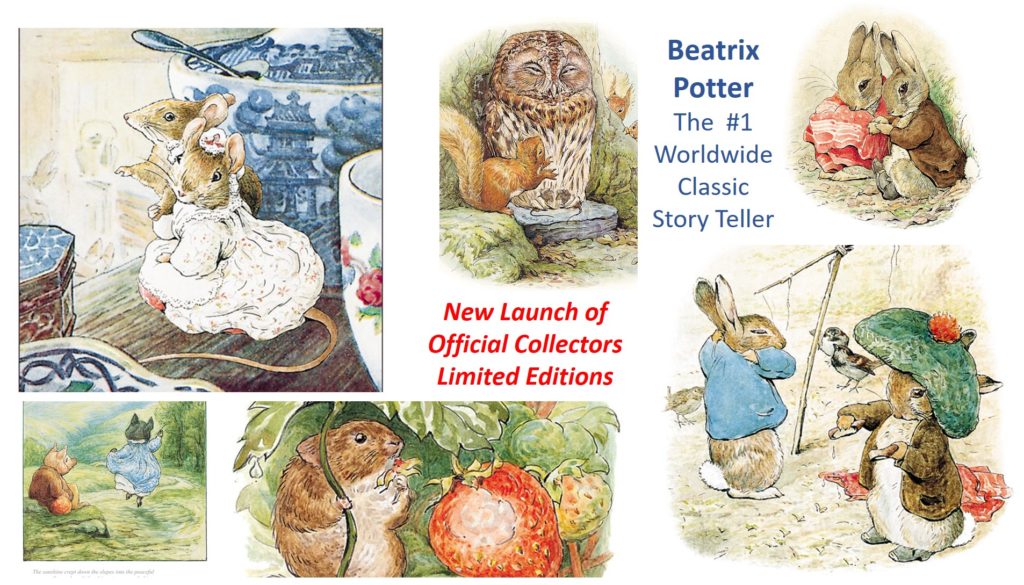 Top Row : The Little Mice Came Out Again | Mr Brown Paid No Attention to Squirrel Nutkin | Peter, Who Has Got Your Clothes ?
Bottom Row : That's Westmorland Said Pig-Wig | I Prefer To Live In The Country | The First Thing Was To Get Peter's Clothes