Paola Cassais is becoming a highly sought after artist in the UK due to her unique and innovative beach figures.
These bright and vibrant figures are delicately painted to create a 3D effect that enhances and gives depth to the overall scene.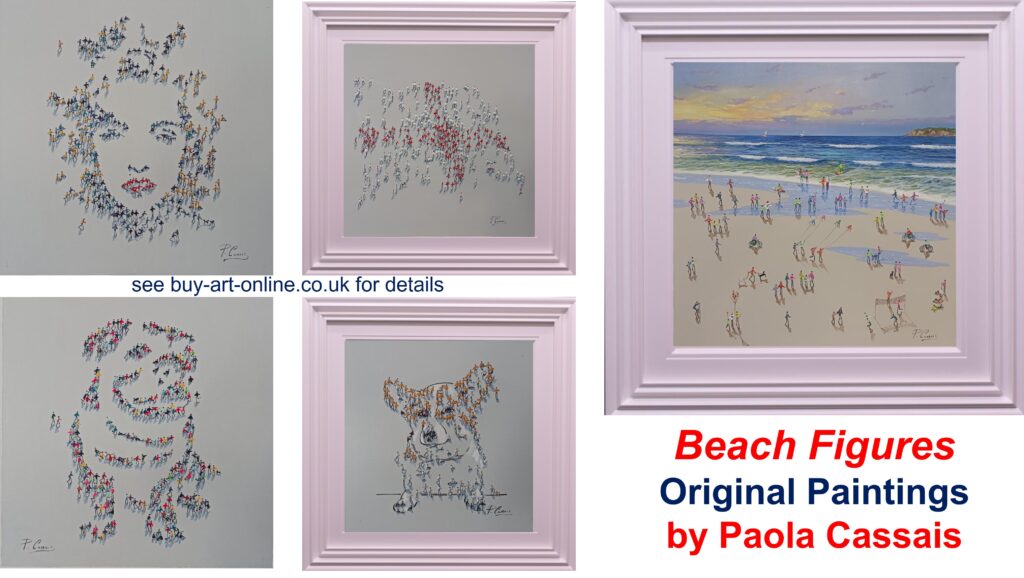 Paola was born in the beautiful city of Florence in 1970. She trained herself as an artist, working in decoration and window dressing but influenced by her father who was also a painter.
Since the beginning of her professional career, she has been a concerned painter both with the need to renew Italian art and the role of art and the artist in society.
Her paintings can be found in several countries as Germany, UK and USA.