Alberto Martinez will be in the gallery from 12 – 2 pm on Saturday 3rd December with our original painting Black Tor. This was especially commissioned for Quay Art and we worked over 3 months in collaboration with Alberto to produce this unique work.
He has created a highly colourful picture in his inimitable style. It is full of Padstow, Rock and Cornish features with strong links to the local area, as well as the occasional reference to his Cuban roots !
The original painting will be displayed for the first time on this day when customers will be able to discuss the work in more details with the artist himself.
It is also available as a standard limited edition of 49 and deluxe limited edition of 10.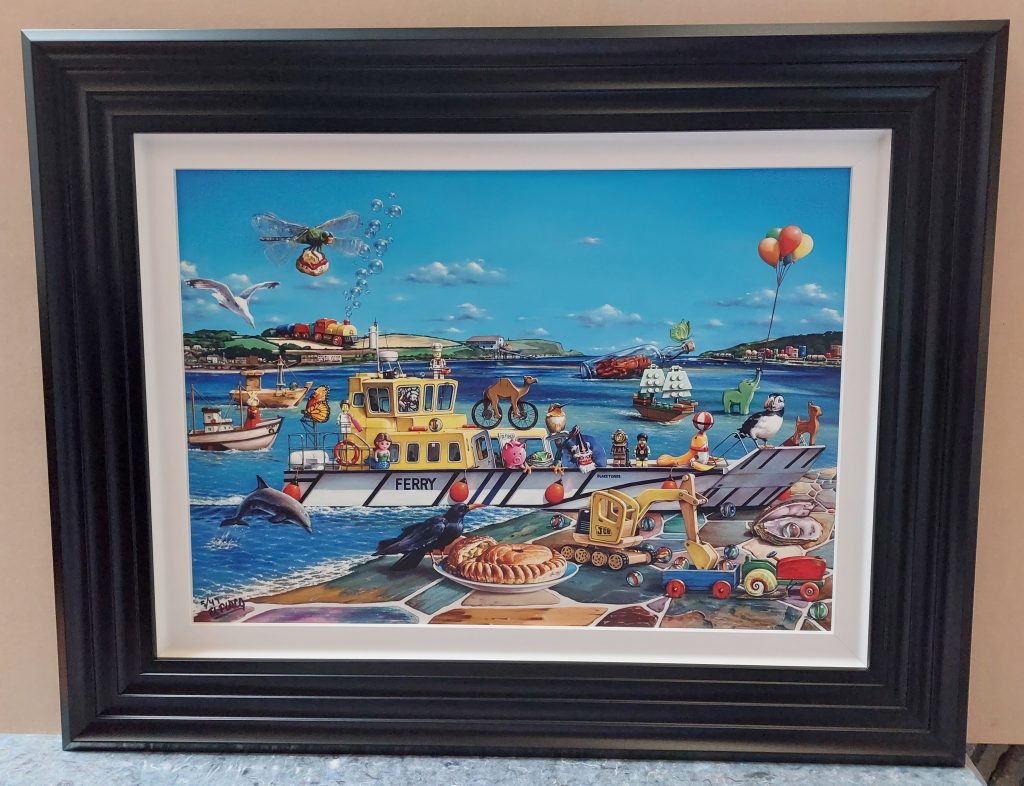 See Standard Limited Edition Details
See Deluxe Limited Edition Details