Coming soon ! Another new sculpture from Matt Buckley of Edge Sculptures has just been announced and is expected to be available this Spring. This follows Matt's interest in ancient history and will be of Tutankhamun, the Egyptian Pharoah and Boy King. Further details will be released here in due course or please subscribe to our newsletter to get the news first !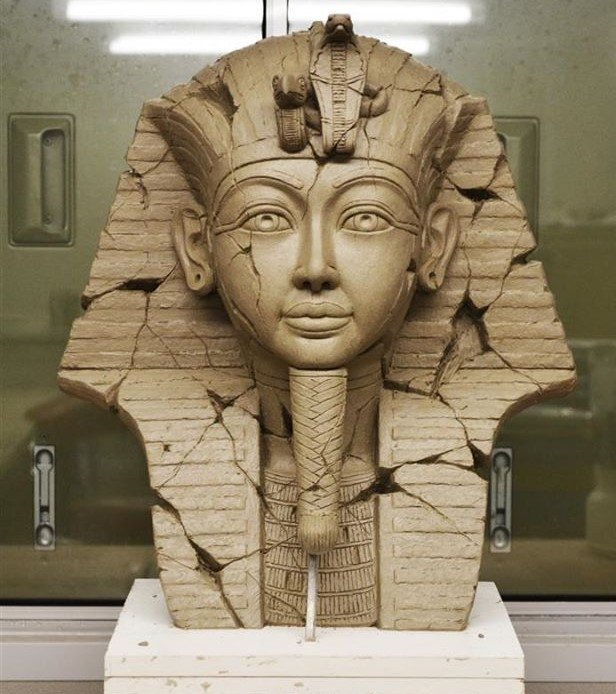 The above Tutankhamun sculpture is the clay prototype from which a mould will be created in order to then be able to subsequently cast the sculptures in their ceramic polymer resin. Upon completion, light will of course pass through the piece, including the eyes, which is the normal style of Edge Sculptures.
You can read more about how to make an Edge Sculpture here.. How to Create an Edge Sculpture by Matt Buckley.
This Tutankhamun Edge Sculpture will be the perfect companion piece to the Cleopatra Queen of the Desert and Cleopatra Egyptian Blue as shown below.