Amazing hand crafted individual ceramic sculptures of British wildlife by Felicity Lloyd Coombes.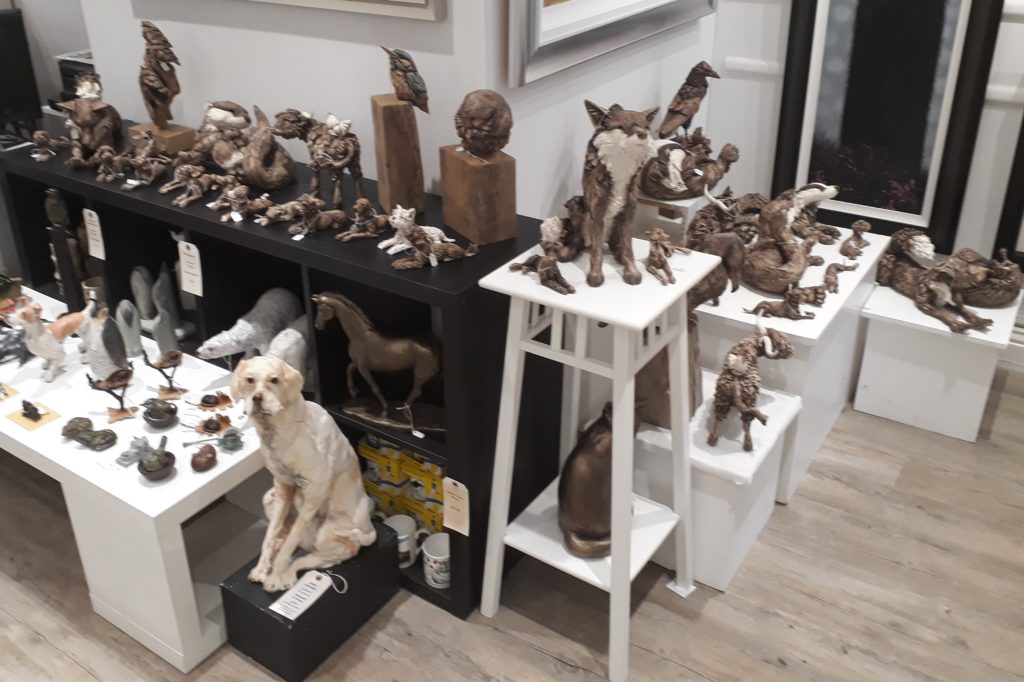 All of the ceramics that are made are created using a unique (and secret!) technique that has been developed by Felicity. The method she uses involves first sculpting in wire and then moulding clay around the wire. The clay is then worked and manipulated into the form of the animal before being fired, sometimes a number of times, before the ceramic reaches her exacting standards.
Once the animal ceramic has been completed, she will finish it with either a stain or it can be painted.
These sculptures are only available in the gallery and are not shown for sale online,