New sculptures have been announced from Matt Buckley of Edge Sculptures.
They include a time limited ( available only until the end of December ) Hedgehog – Snowflake and limited edition versions ( in edition sizes of just 100 ) of the Staffordshire Bull Terrier – St George and French Bulldog – Tricolore.
There also new colour variations of the Octopus – Verdigris and Shark – Verdigris as well as a Venus – Amethyst.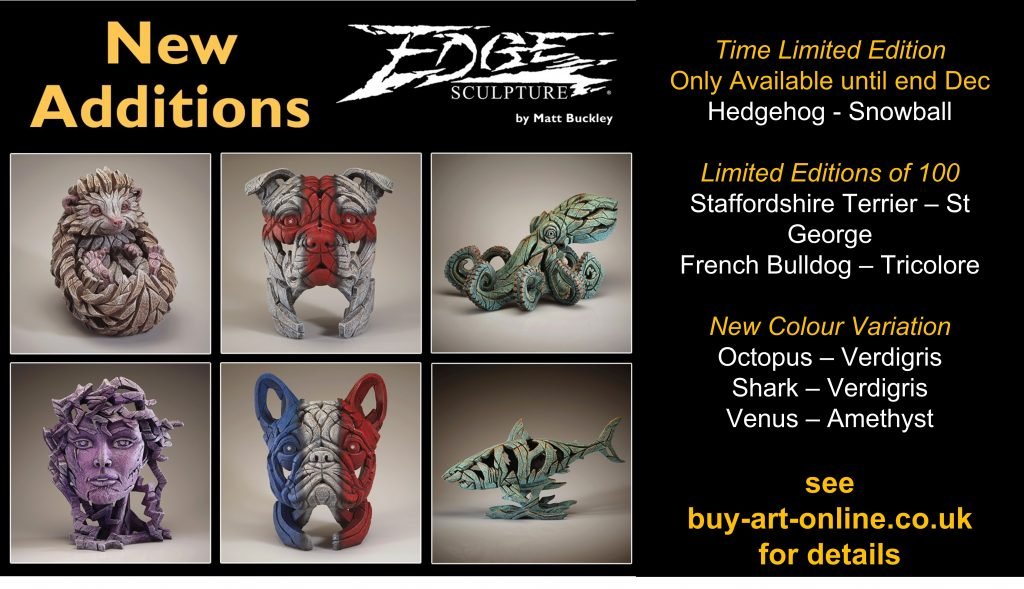 Finally, it has also been announced that the Edge Sculpture Tiger and Standing Cat are about to be retired, so be quick if you want one for your collection !