Roald Dahl's Matilda was first published in October 1988 with original illustrations by Quentin Blake. A set of four official special limited edition collector prints have been released to celebrate the occasion.
They are mounted to an overall size of 43 x 50 cm and cost £ 149.
See the Art of Roald Dahl and Quentin Blake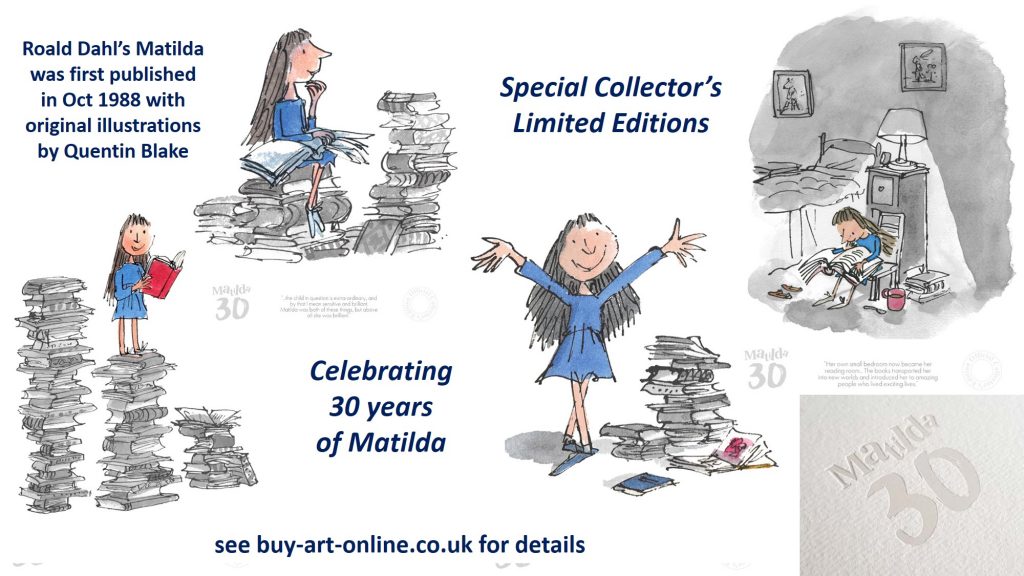 At the age of 4 and a half, Matilda Wormwood is already a genius. Unfortunately her parents are too stupid to notice.
Matilda won the Children's Book Award shortly after it was first published and it has continued to delight audiences ever since.

In 1966, a film version was released which has become a perennial classic.

A musical production by the Royal Shakespeare Company was created in 2010 to critical acclaim being shown in London's West End, Broadway and subsequently touring worldwide.