Sam Toft's new book 'One Man and His Dog'* with EXCLUSIVE limited edition prints 'Sea Dogs' and 'Fish Hunt' are now available.
This hardback, cloth bound book features over 240 full colour pages about Sam's life, career and familiar characters 'The Mustards'. Each book including the pair of prints is limited to just 395 copies and is signed and numbered to match. Cost £ 330 per set.

Sea Dogs framed to 42 x 47 cm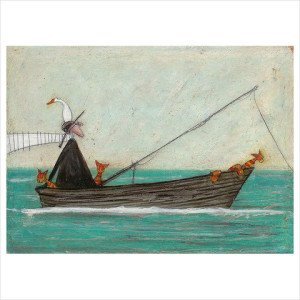 Fish Hunt framed to 42 x 47 cm
Hear more about Sam Toft.